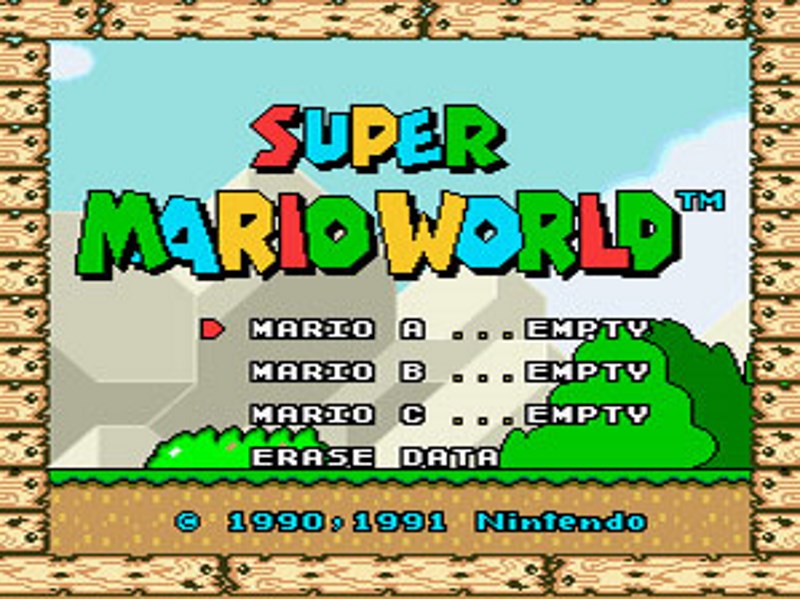 Nintendo is bringing some SNES classics to the Virtual Console, the company announced in one of its Nintendo Direct videos on Thursday.
"Virtual Console is about to receive an upgrade, exclusively on new Nintendo 3DS systems," said Bill Trinen, senior product marketing manager at Nintendo of America, Inc. "We will begin releasing Super NES virtual console titles, complete with new Nintendo 3DS features like 'Perfect Pixel Mode' which displays each game in its original resolution. The classic games you see on screen and more are coming in the near future, very near future."
Three of the Super NES games – Pilotwings, Super Mario World and F-Zero – are available since Thursday night on the Nintendo eShop, Trinen announced on video. Following that, Super Mario Kart, Earthbound, and Donkey Kong Country will arrive on March 24. The last of the current line-up – The Legend of Zelda: A Link to The Past, Super Metroid, and Donkey Kong Country 2: Diddy's Kong Quest – will release over a month from now on April 14.
What's strange is that these games will only be available on the new Nintendo 3DS which is probably a ploy on the Japanese company's part to push people to buy the 2014 iteration of the device even if they have the older one.
Nintendo has had a rough year, and halved its profit forecast this week. Rumours of a new console – Nintendo NX – have been steadily building up but it's doubtful what the system will be capable of or whether it will have a strong portfolio of games.
["source-ndtv"]