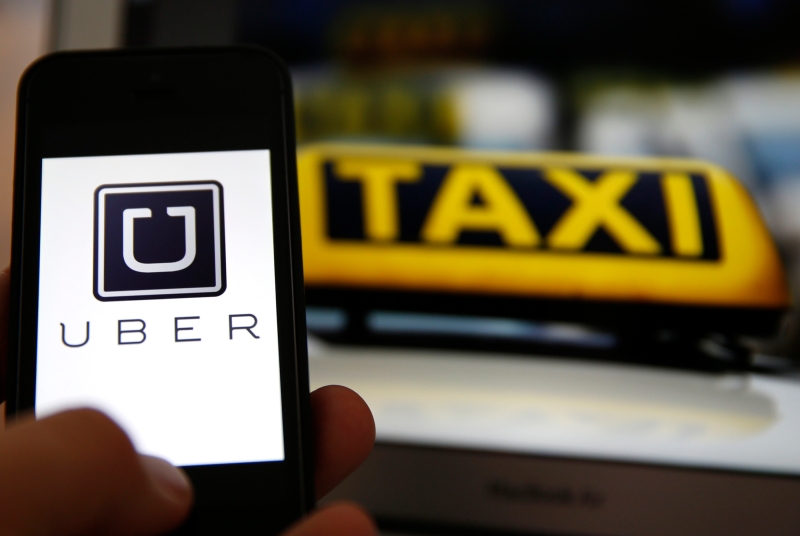 Uber told Delhi High Court Friday that it has aggregated around 8,000 CNG vehicles to provide point to point service within the national capital territory (NCT).
It also told the court of Justice J R Midha that since November 6, 2015, only 293 diesel cabs are operating on its platform, but these vehicles are not used to provide point to point services within NCT of Delhi.
The submission by Uber was made in an affidavit filed in response to the court's earlier query to the company regarding number of new diesel cabs it has added to its existing fleet since November last to ferry passengers from point-to-point within the national capital.
The court's query had come on a contempt petition filed by ANI Technologies Ltd, which runs app-based taxi service Ola, alleging that Uber has been buying new diesel cabs to provide point to point services within Delhi in violation of the High court's October 14, 2015 order.
The High court on October 14, 2015 had allowed all app-based cab companies to ply diesel-run taxis from point to point in the national capital only till March this year, by when they will have to shift completely to compressed natural gas (CNG).
In its affidavit, Uber has said it provides passengers the option to book a trip from Delhi to National Capital Region (NCR) or within the city, but "cannot exercise control over its drivers who are independent contractors if they choose to drop a person within NCT of Delhi when trip had been booked from Delhi to NCR".
It has also contended that Ola's plea is "completely frivolous" as Supreme Court had given time till March 31 to all taxis, even those under Ola and Uber, to move to CNG for providing services in NCR.
It has also termed as "false and frivolous" the two instances, pointed out by Ola, of drivers plying diesel cabs under Uber platform.
The company has alleged that Ola "illegally used the Uber platform to trace unassuming drivers and perhaps was also using illegal means to collude with them" for "achieving illegal business gains".
The court listed the matter for further hearing on March 15.
["source-ndtv"]