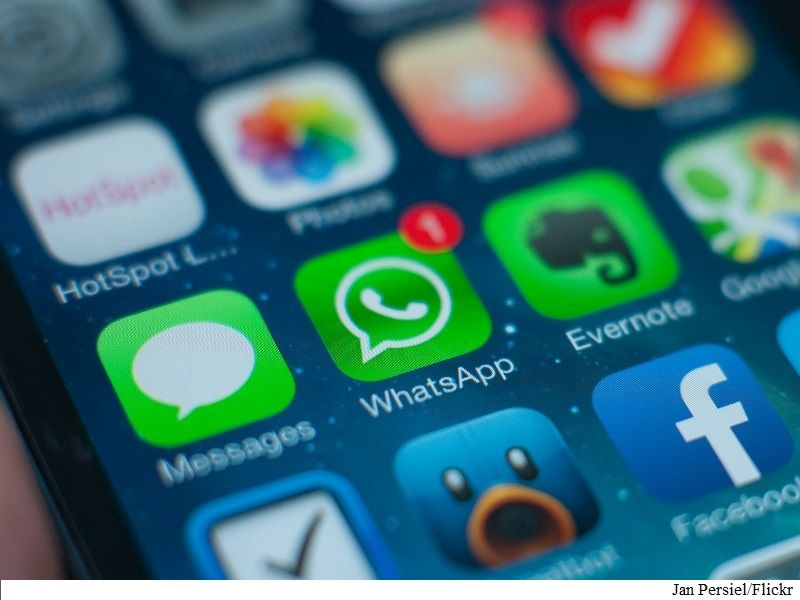 WhatsApp has rolled out a new update for its iPhone app that brings crash fixes, as well as a fix for an issue that caused extra storage to be used.
Redmond pie reports that an earlier WhatsApp for iPhone update added ability to send and receive PDFs though the same update also had an issue as some users noticed the app eating up too much unused storage space. The WhatsApp update is claimed to fix the issue.
The 'What's New' section on the App Store now lists that the new update for iPhone brings the ability to send and receive pdf files – a feature that rolled out to iPhone earlier this month. The latest update allows users to choose pdf to send from third-party apps installed on the iPhone such as iCloud Drive, Google Drive, Dropbox, and Microsoft OneDrive. The feature however requires iOS 8 or later.
The new version 2.12.15 is now available to download via App Store and also brings other features such as improved design for browsing photos and videos. Users will be now able to share photos as well as videos from other apps installed on the iPhone. The app has received ability to pick from a variety of solid colours for chat background and also brings ability to zoom in on videos while they're playing.
Last week, WhatsApp for Android v2.12.500 came with a number of features including showing users whether their messages were end-to-end encrypted, and it also finally collapsed long messages.
Earlier this month, the Facebook-owned WhatsApp Messenger finally received the ability to send documents over chats for both Android and iOS. For now, users can only send pdf files but the file support is likely to expand in the future. The feature was visible in the most recent builds available via Google Play and the App Store.
["source-ndtv"]