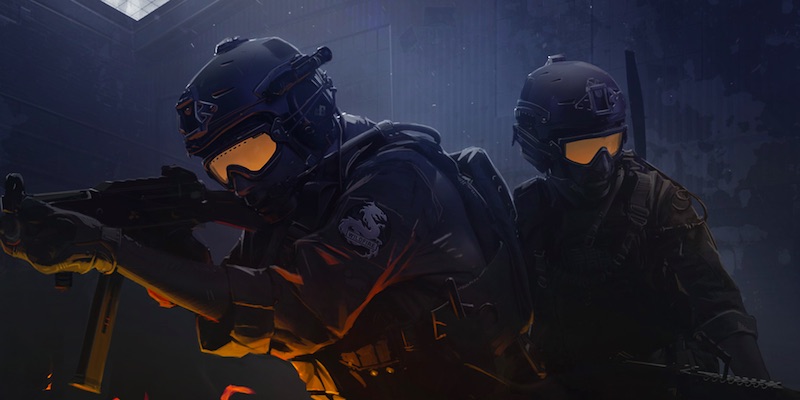 It's no surprise that a large part of the resurgence of PC gaming is due to Valve and its digital storefront Steam. And while the company was once known for its fantastic first-person shooters such as Half-Life and Team Fortress, these days it's known for Steam.
On occasion however, the company will develop and publish the odd game or two such as Dota 2 and Counter-Strike: Global Offensive. While the former got a massive rehaul, the latter just received a new update called Operation Wildfire.
The update brings a slew of content to the long-running competitive shooter, and it isn't without controversy. For starters, one of the community created maps that comes with it has been deemed racist and insulting by its Turkish players. The map, called Mikla was subject to grievances galore. Avid Counter-Strike: Global Offensive players flocked to Reddit to express their outrage.
(Also see: Steam Isn't the Cheapest Place to Buy Steam Games Anymore)
"I'd like to start with Mustafa Kemal Atatürk. I think you have no idea what he means or how much he is respected in our country. You may understand this condition better with your love and adoration for Abraham Lincoln in mind," commented a Redditor by the name of caglarus. "I think it would hurt a lot of people if we had changed his photo with another man's and write nonsensical words by distorting the letters of his name. Disrespecting the most important person of our heritage and founding father of our country like this is dishonouring Turkish people. I, myself, will never forgive this."
Defacing a renowned Turkish historical figure, President Mustafa Kemal Atatürk aside, the map is home to many an inaccuracy and stereotype. All of it appears to be made in an attempt at humour. Albeit a rather poor one.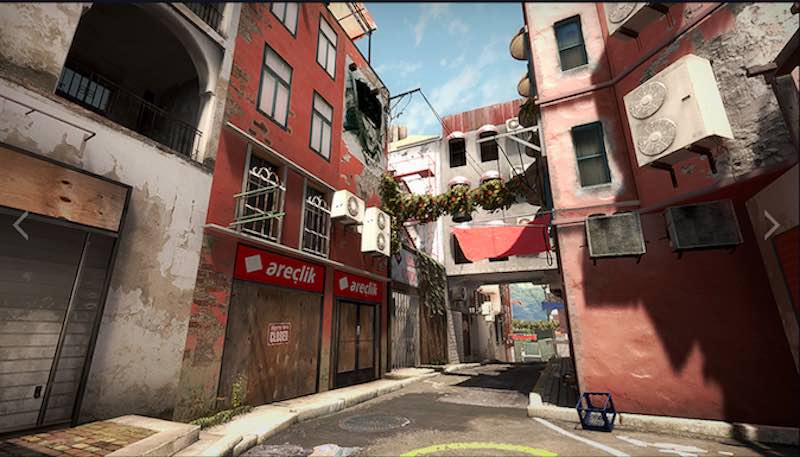 "In addition to these hate crimes, every corner of the map is full of racism examples insulting Turkish culture. In some sections of the map there are pictures of penis on some cans. I still cannot believe Valve published this map like this," the post continues. "Also, on some signboards there are writings which say 'you can ride donkeys as a family,' 'you can have gunfights and that is fun for the entire family'. This is seriously horrible. Every single thing that can be counted as racist slurs which can be said to a Turk on Steam is told in the map. I want you to know this, in Turkey or in any cities of her [sic] we do not ride donkeys or have gunfights as a family. These are considered as criminal and they are not fun for anyone."
(Also see: Chrome Extensions Rid CS:GO Gamers of Their Precious Steam Items)
At the time of writing this, Valve has removed the map from Counter-Strike: Global Offensive's Steam Workshop. However it's still listed on the game's website (pictured above). Valve is yet to comment as to exactly why. Given the company's past behaviour, we wouldn't hold out for a statement. The fact that Mikla was included in an official update indicates that someone in the company may have at least gone through the map once before green lighting it to be a part of Operation Wildfire. It appears that this wasn't done thoroughly enough.
This isn't the only issue with Operation Wildfire. Those running Counter-Strike: Global Offensive on AMD video cards have reported frequent crashing. The only solution seems to be to reduce in-game graphic settings to the bare minimum. Even then seems to simply prolong the inevitable crash. Be it high-end GPUs like the Fury X or low-end chips such as the R9 270x, the game is nearly unplayable after the latest update.
The shoddy content moderation and poor performance for PCs with AMD video cards possibly implies a rushed development and production pipeline for Operation Wildfire. Odd considering that at one point in time, Valve was one of the few companies notorious for not launching a game until it was deemed, in its eyes, as perfect.
["source-ndtv"]