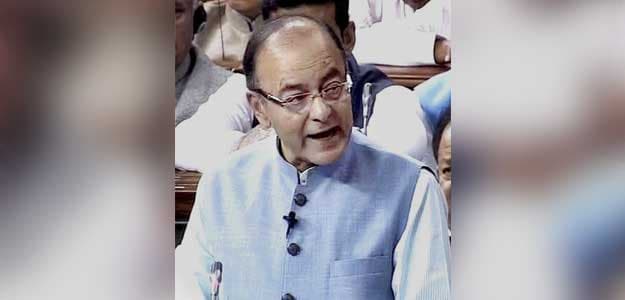 India's Finance Minister Arun Jaitley offered residents with undisclosed income a one-time amnesty from prosecution as pressure mounted on Prime Minister Narendra Modi to deliver on his poll promise of unearthing black money.
The window for declaring assets will open on June 1 for four months, Jaitley said in his budget speech on Monday. Taxpayers can get immunity from prosecution by paying levies of 45 percent, including a penalty and surcharge, on the undisclosed income within two months of the declaration. That compares with a maximum 35 percent income tax.
The first tax amnesty on local assets in almost two decades may lure evaders to take up Jaitley's offer and potentially bring more people into the tax net, according to Mukesh Butani, a New Delhi-based managing partner at BMR Legal. In 1997, the government raised 100 billion rupees ($1.5 billion) with such an offer. A similar pardon for illicit assets overseas, locally known as black money, raised just was 0.07 percent of the estimated $510 billion of illegal outflows in the nine years to 2013.
"With effective tax rates anyway being around 35 percent, this seems like a fair deal," Butani said by phone. "Black Money law last year was targeting the overseas assets while the amnesty scheme offered this year is for domestic assets, so they are looking at different categories."
India collected 40 billion rupees in 2013 under a service tax disclosure program. The amnesty last year on money stashed abroad yielded only about 25 billion rupees. A report on illicit financial flows from emerging markets by Global Financial Integrity said $510 billion of funds were illegally moved overseas from India.
"Our government is fully committed to remove black money from the economy," Jaitley said in parliament. "Having given one opportunity for evaded income to be declared once, we would then like to focus all our resources for bringing people with black money to books."
Clamping down on black money has long been a hot topic in India.
"If we bring back those rupees then each and every poor man in India will get 1.5 million to 2 million rupees, for free," Modi said at a rally in January 2014, before he won India's largest lower-house majority in 30 years. A year later, Amit Shah, president of Modi's ruling party, said the remark shouldn't be taken literally.
["source-ndtv"]