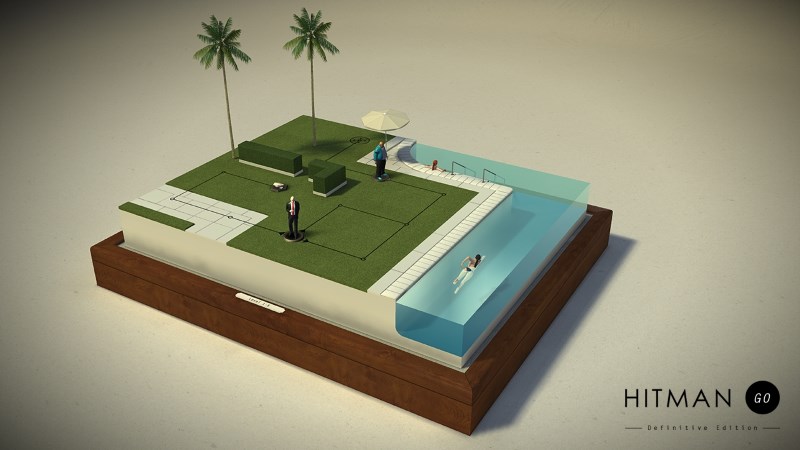 Hitman Go, the critically acclaimed mobile spin-off featuring Agent 47, will release on Steam next Tuesday, and on PlayStation 4 and PlayStation Vita next Wednesday, Square Enix Montréal announced in a blog post Monday on its official website.
It will be launched as "Hitman Go: Definitive Edition", as Square has worked to upgrade the graphics for bigger screens that players generally use with their PCs and consoles. The company has also modified the game to optimise control schemes for keyboards and controllers. The game will also support cross-buy for PlayStation, which means if you pick it up (digitally) for one of PS4 or Vita, you get it for the other automatically. And you also get cross-save functionality allowing you to leave the house without putting the game down.
"We are very excited to be bringing Hitman Go to even more players with this revisited edition. We hope the challenging turn-based gameplay will please even the most dedicated Hitman fans," Patrick Naud, head of Square Enix Montreal said in a statement. "Hitman Go is an innovative iteration of the successful stealth franchise and should see continued success with this release on consoles and PC."
Hitman Go remains one of the best adaptations of a triple-A franchise for a medium more suited to touch. It's a turn-based puzzle game that stretches across seven different environments, with over a hundred puzzle sets to go through. And on top of that, it's also one of the few games that manages to turn replay value into more than a gameplay mechanic, as it actually feels rewarding upon completing the different objectives.
The table-top board game was first released on Android and iOS back in 2014, and a version for Windows Store and Windows Mobile was made available a year later. With a triple-A entry slated for release next month, this is another way of marketing its arrival. The 2015 Hitman reboot is also getting a beta on Windows PC next week, which will incidentally finish before Hitman Go makes its way into stores.
Hitman Go: Definitive Edition will be available on Steam and PlayStation next Tuesday/ Wednesday for $7.99 (approx. Rs. 550). With Steam now using INR pricing, expect it to be available for comparatively less.
["source-gadgets.ndtv"]