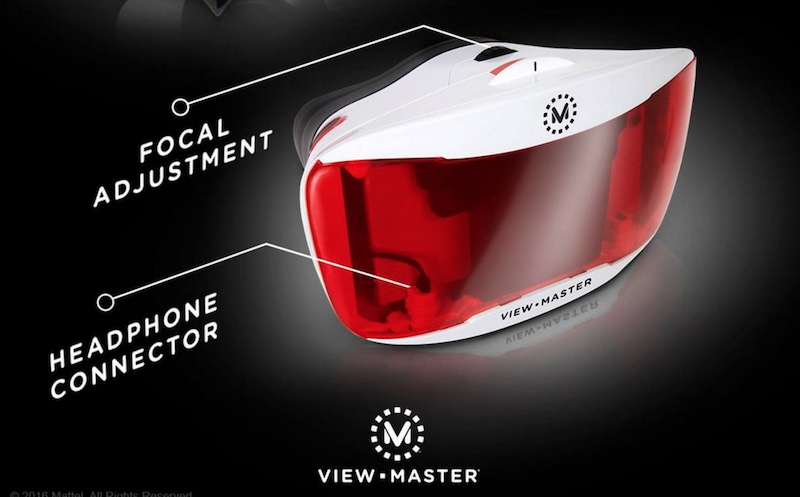 American toy manufacturing company Mattel impressed many of us last year with its View-Master virtual reality headset. It was cheap, it was well-designed, and it utilised Google Cardboard's guidelines. The company has announced that it will be launching the second-generation of the device dubbed View-Master Viewer DLX later this year with improved features.
First, the company is improving the design of the View-Master to make it more useful. It says that the View-Master 2.0 – or Viewer DLX – will have a plastic adapter in the headset to accommodate small-sized smartphones. Also, the original View-Master prevented users from connecting their headphones to the connected smartphone. The forthcoming generation will have a headphone jack adapter.
Users will also get a better view when using the View-Master. Mattel says it has enhanced the optical lenses for the upcoming version of its head-mounted virtual reality gear. A wearer now also gets the option to make focal adjustments.
The View-Master virtual reality gear was launched last year at a price point of $30. Gizmodo reports that the new version will be a little pricey. According to the publication, the Mattel View-Master Viewer DLX will cost $40 (roughly Rs. 2,800), and launch later this year.
While it wasn't obvious at its launch event, Google cleverly made a major push to the virtual reality category in 2014. Since then, many companies have launched their own version of the Google Cardboard – which was the Mountain View-based company's plan all along – with subtle changes and more features while retaining a low-budget price tag. This has resulted in enthusiasts and kids alike get their heads around this nascent technology.
["source-gadgets.ndtv"]