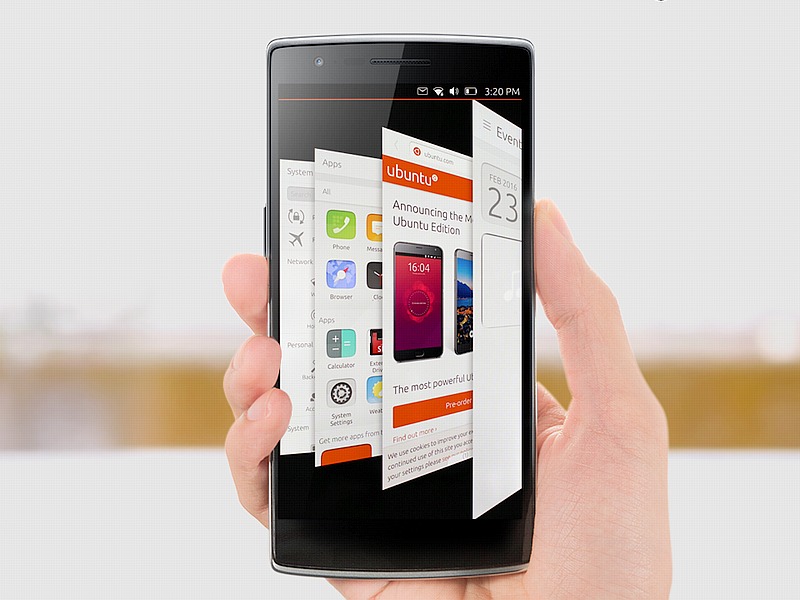 OnePlus might "Never Settle" for playing along with other brands. The Android OEM that has already made an iPhone case is this time collaborating with Canonical to bring the Ubuntu OS (formerly Ubuntu Touch OS) to the OnePlus One.
Not only did OnePlus announce the news on its forum for the OnePlus One, but also said an Ubuntu OS ROM of the OnePlus X is also on the way. The Chinese tech firm however, adds that the Ubuntu OS ROM for the OnePlus One released for now is not the final version. "Be aware, the Ubuntu release that is currently available for the OnePlus One remains a work in progress and more features are expected to be added to the build in the future."
OnePlus is calling more developers to help them solve difficulties the team has faced when working on OnePlus X with Ubuntu. "Work on a full OnePlus X release is in progress. Calling all developers! The community has encountered a number of difficulties in the development process."
Interested users can flash the Ubuntu OS ROM on their OnePlus One smartphones from a dedicated website.
Canonical has lately been sharing Meizu and BQ's commercial smartphones to flaunt its own Ubuntu OS. Some of the Android handsets that also have an Ubuntu OS version include Meizu Pro 5 and Meizu MX4. Bringing the mobile OS on the OnePlus and the OnePlus X would give it more recognition around the globe. Flashing the ROM on OnePlus would keep intact all the basic functions however, to stay on the safer side one should keep a backup of all the data inside the smartphone. The highlight of the Ubuntu OS is Scopes, or categorised home screens that provide a unified view of content in the particular category.
["source-ndtv"]