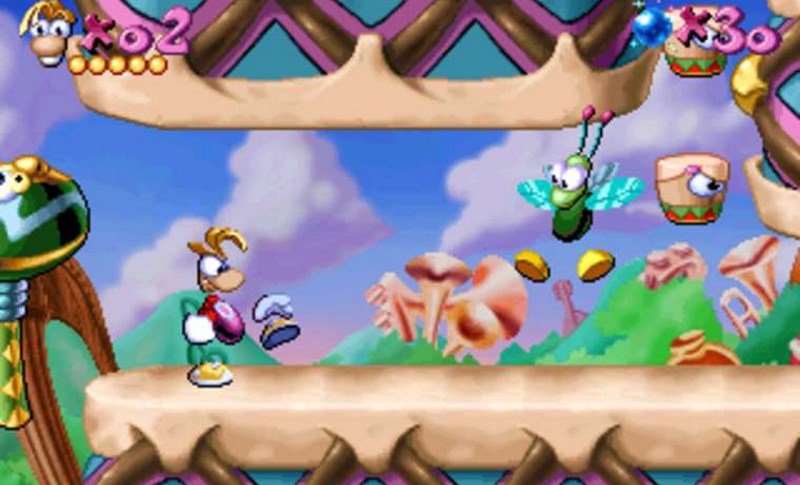 The original Rayman, a side-scrolling platformer that first hit the Atari Jaguar back in 1995, will be re-released for iOS devices on Thursday, Ubisoft Montpellier has announced.
In a tweet published on the game's Twitter account, the developer added that "the original Rayman is back!" with an animated gif image showcasing the disc cover the game released with twenty years ago. Rayman's retro take was first teased last week.
At the time of writing, there was no listing on the Apple App Store so there's no saying what kind of controls it will have or how it has been adapted for touchscreens. This isn't the first Rayman game on mobile; earlier ones such as Rayman Jungle Run and Rayman Fiesta Run have taken the endless running approach to the franchise, à la Subway Surfers.
The 1995 Rayman made for the Atari Jaguar was meant to be played with a gamepad, as was the case with future versions on PlayStation, Sega Saturn, MS-DOS, Game Boy Color, Game Boy Advance and DSiWare over the years. At launch, the game was lauded for its animated 2D graphics and soundtrack.
It sold more than 900,000 copies in the first two years, and remains the top-selling game for the original PlayStation in the United Kingdom. The game was known for being tough to crack when played on the high difficulty level, and it remains to be seen how it translates on the iPhone. No details have been provided by the developer prior to release on Thursday.
["source-gadgets.ndtv"]