Exaggerated brows, stained lips and everything in between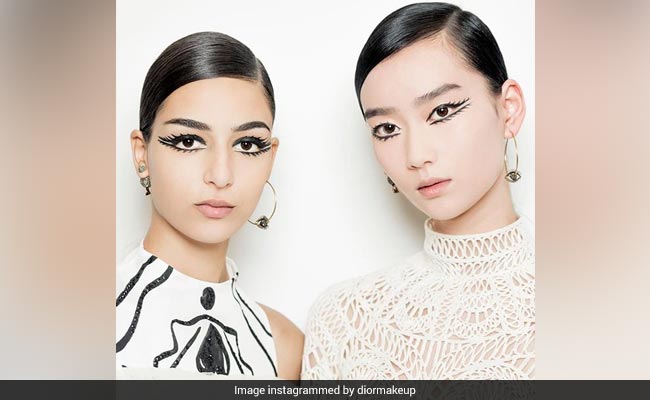 Along with awards season running on full steam, January also marks the beginning of fashion month. Starting off the most stylish month of the year is none other than Paris Haute Couture week, which is taking place as you read this. While fawning over the fashion and keeping an eye on the front row, beauty also gets centre stage at Paris Haute Couture week. Thanks to these five designers, from Valentino to Dior, we got to see some incredibly memorable beauty moments on the fashion runway this season. Here's a quick run through.
1. Chanel
The beauty display at Chanel's show was as delightful as a florist's store on a sunny spring morning. Models showcased flawlessly dewy skin and fully filled brows. As seen on Chanel muse Kaia Gerber, the look also had pastel pink eyeshadow until the brow bone and a bright lip. Finishing it off was hair pulled back into ponytails and buns which were covered with a black tulle veil and flowers pinned atop.
Kaia Gerber at the Chanel show
Models at the Chanel show
2. Valentino
In typical Valentino form, the show had plenty of drama and oomph. Naturally covered strobed skin was worked as the base with bold pink winged eyeliner and slinked back low ponytails. Elaborate feathered headgear by Philip Treacy in bold pops of colour also add a touch of grandeur on the ramp.
A model with pink winged liner on the Valentino runway
A Valentino model with purple headgear
3. Didit Hediprasetyo
If you didn't know Indonesian designer Didit Hediprasetyo until now, Paris Haute Couture week will change that for you. Along with metallic garments and pleated skirts, the beauty look at the show was beautifully wearable. Glossy, bouncy curls left loose, a bare face, a graphic wing at the outer corner and a stained lip completed it brilliantly.
A model with curly hair and graphic eyes on the runway
4. Zuhair Murad
It seems like eye makeup is having a big moment on the international runway, a streak which continued at Zuhair Murad's show. Models wore naturally finished faces with defined brows and casual low ponytails with a braid. The finishing touch to the shimmering collection was exaggerated metallic gold eye makeup.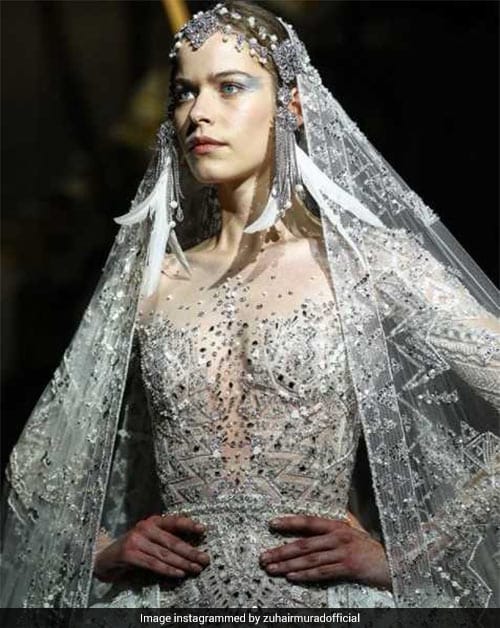 A Zuhair Murad model on the runway
Models at the Zuhair Murad showcase
5. Dior
Didn't we tell you eyelashes were having their moment in 2018? The Dior runway saw a striking beauty look on the models as they wore sleek side parted buns in their hair, naturally brushed back brows and highly exaggerated Betty Boop-esque brows until the end of the brow line.
Models showcasing Dior's beauty look
Exaggerated brows on a Dior model
Paris Haute Couture week, you've been the perfect start to the fashion month ahead.
["Source-"]