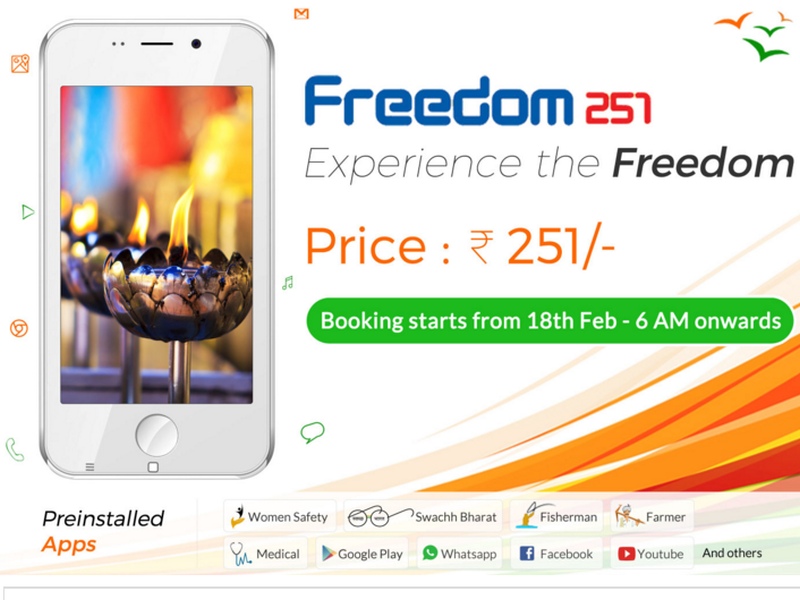 Planning to buy the Rs. 251 smartphone? You might have missed your chance. The world's cheapest smartphone went on sale this morning via freedom251.com but people were already having problems booking the phone. Now however, the option to buy the phone seems to have disappeared completely, as the company claims that its servers have been overloaded. When you visit the Freedom 251 website you will see the site, but clicking on the buy now button takes you to an error page now.
On the website, the Ringing Bells team claims that it was seeing six lakh hits per second on the webpage, which overloaded its servers. For this reason, the company has decided to take a pause and upgrade the service, which will return within 24 hours. You can see the full text in the screenshot below.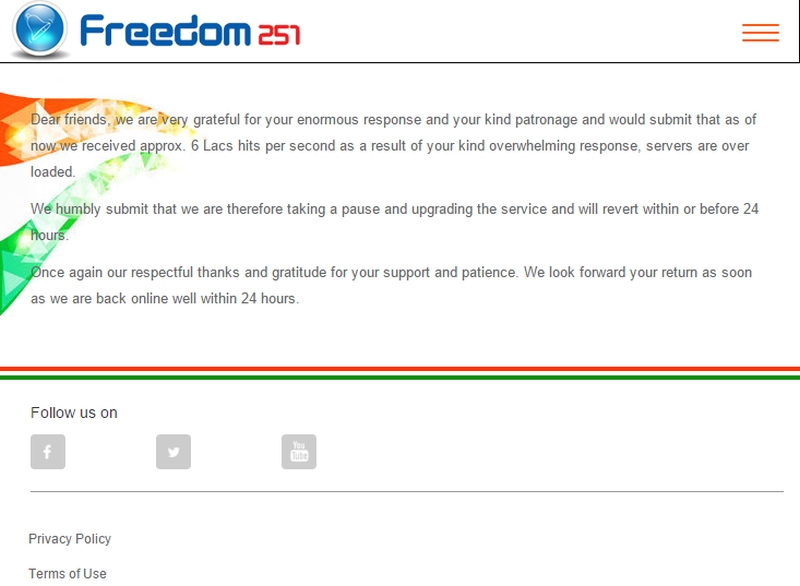 However, at the time of the launch of the Freedom 251 on Wednesday, the company President Ashok Chadha had stated that after 2.5 lakh units are sold on the website, it will stop accepting further orders. It's not clear if this is still the case or not, or how many orders Ringing Bells has recieved yet for what is probably the world's cheapest smartphone.
On paper, the Freedom 251 is a Rs. 251 smartphone that comes with a 4-inch display, a 1.3GHz quad-core processor, 1GB of RAM, and 8GB of storage (expandable by up to 32GB), and runs Android 5.1. However, the review units which were shared might not have been made by Ringing Bells at all so as of now, we can't really tell you whether this phone is too good to be true or not.
For now however, the Freedom 251 is simply not available, and if you believe that it is the real deal and wanted to buy it, you might have missed your shot.
["source-gadgets.ndtv"]