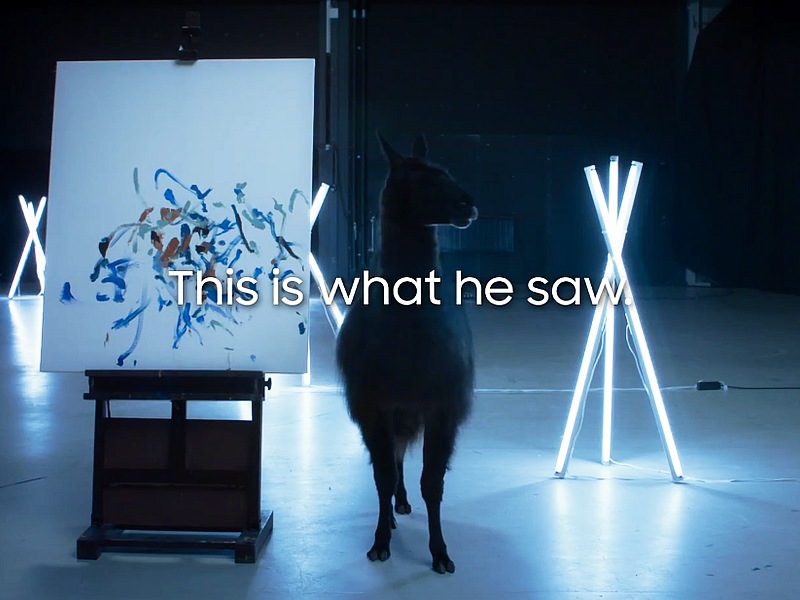 Samsung, days ahead of its Galaxy S7 launch at its pre-MWC 2016 event, has rolled out two teaser videos as a part of its "Seven Days of Unboxing" campaign.
While the first video shows a child unboxing the flagship smartphone, interestingly the second shows a llama unboxing the handset. Both the child and the llama are then asked to paint what they saw. While the child's painting unsurprisingly showed a rough image of a smartphone, the llama's painting looked abstract like modern art.
Five more teaser videos are expected before the launch of the Samsung Galaxy S7 as the marketing campaign is called "Seven Days of Unboxing." Next teaser videos are scheduled to arrive on Wednesday, Thursday, Friday and Saturday as per the company website.
Earlier this week, the Samsung Galaxy S7 Edge was seen as available for purchase on Dubizzle, a Dubai-based website, with box content images as well as price. According to the listing, the Galaxy S7 Edge was listed for AED 4,500 (approximately Rs. 84,000) while the Galaxy S7 is listed for AED 4,200 (approximately Rs. 78,000). The listing has a tagline that says, "Get before commercial launch, imported from USA."
It's worth noting that all these leaks should be taken with a pinch of salt as Samsung has not mentioned anything about the upcoming device and the legitimacy of the leaks remains questionable.
A recent report had suggested that the Galaxy S7 will be available at a starting price of EUR 699.99 (approximately Rs. 53,500) for the 32GB model while the Samsung Galaxy S7 Edge will start at EUR 799.99 (approximately Rs. 61,000) for the 32GB model. Earlier reports have suggested that the both the phones will start to ship only starting March 11.
["source-gadgets.ndtv"]