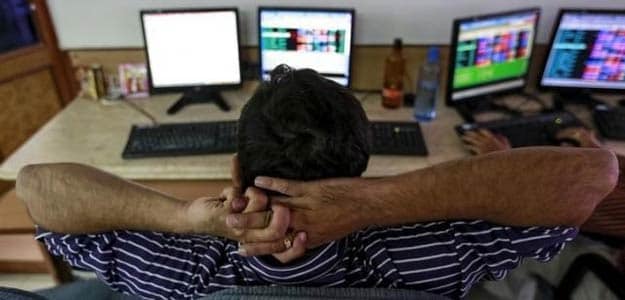 New Delhi: Amid a strong broader market trend, seven of the top-10 companies saw their cumulative market valuation zoom by a whopping over Rs 1 lakh crore last week.
During the week, the Sensex surged by 1,492.18 points to end at 24,646.48, its biggest weekly gain in four years.
Barring Sun Pharma, HUL and ONGC, rest seven companies led by TCS saw their market capitalisation (m-cap) surge by Rs 1,14,051.52 crore.
TCS soared by Rs 28,443.12 crore to Rs 4,64,833.80 crore, the most among the top-10 firms.
ITC's valuation escalated by Rs 20,101.77 crore to Rs 2,54,086.41 crore and that of RIL jumped Rs 18,141.99 crore to Rs 3,26,069.99 crore.
The m-cap of HDFC Bank saw an upswing of Rs 15,591.14 crore to Rs 2,58,058.19 crore and HDFC added Rs 11,655.46 crore to Rs 1,78,227.35 crore.
Similarly, Infosys market valuation rose by Rs 11,369.88 crore to Rs 2,68,868.86 crore and that of CIL went up by Rs 8,748.16 crore to Rs 2,05,408.17 crore.
In contrast, the m-cap of ONGC plummeted by Rs 11,977.69 crore to Rs 71,965.35 crore.
Sun Pharma lost Rs 3,333.23 crore to Rs 2,06,299.64 crore and HUL's valuation fell by Rs 432.77 crore to Rs 1,83,626.08 crore.
["source-ndtv"]