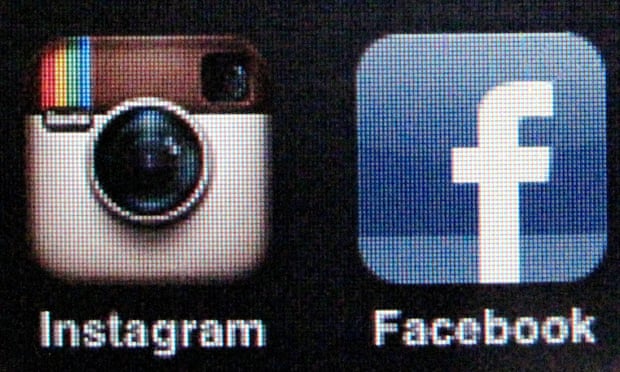 Facebook, which acquired Instagram for $1bn in 2012, has not provided an official reason for the outage. Photograph: Tom Dymond/Rex Features
Facebook and Instagram were offline to many users on Wednesday afternoon in what appeared to be a global connection problem.
The website Down Detector suggested users of both social media sites began reporting problems at about 4pm, with Europe and North America seemingly worst hit, though this could be due to time zones and the number of Facebook users in different regions.
By around 6pm, the number of reported problem had dropped to normal levels.
A Facebook spokesperson said: "Earlier today, a networking issue caused some people to have trouble accessing Facebook services. We quickly investigated and started restoring access within about an hour, and we have nearly fixed the issue for everyone. We're sorry for the inconvenience."
Computers, smartphones and apps were all affected. Some users were able to access their accounts, with others suggesting only certain parts of the websites were functioning. The instant messaging service Messenger appeared to have been unaffected.
Speaking during the outage, a Facebook spokesperson said the company was "aware that some people are currently having trouble accessing Facebook and Instagram".
The problems led to the hashtag #FacebookDown trending globally on Twitter.
Upon being unable to log in, some users were shown the message: "Facebook is down for required maintenance right now, but you should be able to get back on within a few minutes. In the meantime, read more about why you're seeing this message. Thanks for your patience as we improve the site."
Facebook, which acquired Instagram for $1bn (£758m) in 2012, has not provided an official reason for the outage, but expects the issues to be resolved shortly.
The Guardian understands that the issues are not thought to have been caused by any suspicious activity.
["Source-theguardian"]