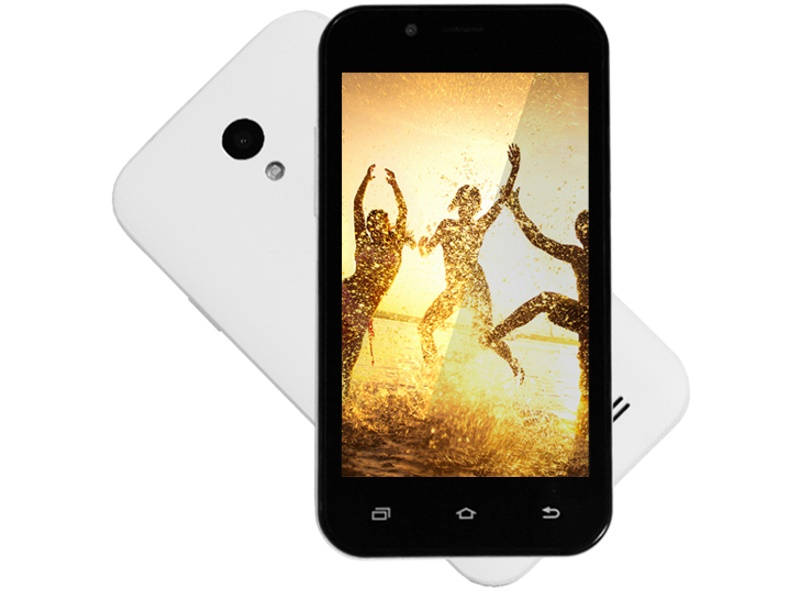 Ringing Bells, the Noida-based firm that ran into controversy after announcing a Rs. 251 phone five months back, claimed on Thursday it will start shipping the cheapest smartphone ever from Friday.
In February, the company announced the Freedom 251 phone which saw a mad rush of over 70 million people jostling to register but when the prototype was presented to media it turned out to be produced by another manufacturer with its logo covered.
This led to protests from buyers and consequent inquiries by police and tax officials, forcing the company to stop sale of the product and offer refunds to those who had booked the phone.
The Freedom 251 prototype touts a quad-core processor, a 4-inch screen and front and back cameras, priced at an astonishingly low rate of Rs. 251.
Ringing Bells Director Mohit Goel, who had last week stated that his company will soon start shipping 200,000 smartphones to buyers picked by lottery, said on Thursday deliveries will start as early as Friday.
"We will start delivery of 5,000 Freedom 251 phones in the first phase from tomorrow," he told reporters at an event organised to unveil new models as well as an LED TV priced at Rs. 9,990.
Ringing Bells had last month stated that it will start deliveries for 2 lakh handsets from June 30 initially, then mentioned 10,000 devices will be given to customers in 19 states, and has now brought it down to 5,000 devices.
Goel said the first batch of 5,000 'Freedom 251' devices will be out for delivery from July 8 and buyers will have to pay Rs. 291, including Rs. 40 as delivery charges.
He had previously stated that Ringing Bells faced Rs. 930 loss on each phone, which cost Rs. 1,180 and the parts were imported from Taiwan. He had claimed that Rs. 700-800 will be recovered from app developers and advertisement revenue.
When the phone was announced in February, about 30,000 people paid in advance for booking the phone and over 7 crore people registered for it, which is equivalent to the phones Samsung and Apple sell in an entire year.
Today, Goel claimed that the company is ready to ship 2 lakh units of the smartphone at Rs 251 each, but "only if it gets government support". He, however, said that Ringing Bells will ship two lakh units to people who registered for it even if the company doesn't get government support but it will take time.
The company also unveiled four new feature phones in the range of Rs. 699-999 and two budget Android smartphones thatare priced between Rs. 3,999 and Rs. 4,499.
It also unveiled three power banks, and a 31.5-inch HD LED TV priced at Rs 9,900 that will be launched on August 15.
["source-gadgets.ndtv"]