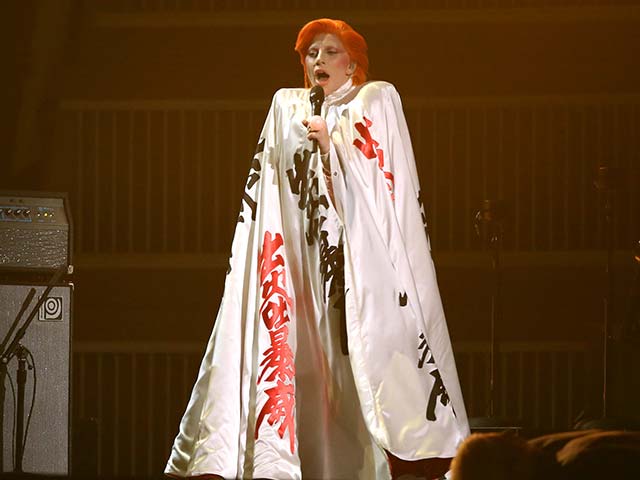 Lady Gaga at the Grammys 2016 in Los Angeles. Image courtesy: AP
Dressed in a flaming orange wig, lighting creating the Ziggy Stardust lightning effect across her face, Gaga began with Space Oddity. She segued seamlessly into some of Bowie's greatest hits – Ziggy Stardust, Under Pressure, Rebel Rebel, Fashion, Fame, Changes, Suffragette City, Let's Dance and Heroes
The night, the stage and the audience's collective heart belonged to Lady Gaga who performed a tribute to lost legend David Bowie that would have made the Thin White Duke himself preen with pride.
Dressed in a flaming orange wig, lighting creating the Ziggy Stardust lightning effect across her face, Gaga began with Space Oddity.
She segued seamlessly into some of Bowie's greatest hits – Ziggy Stardust, Under Pressure, Rebel Rebel, Fashion, Fame, Changes, Suffragette City, Let's Dance and Heroes. By the time she was done, those who weren't blubbing were on their feet.
On the red carpet, the 29-year-old singer made a grand entry in a blue dress worthy of the Starman.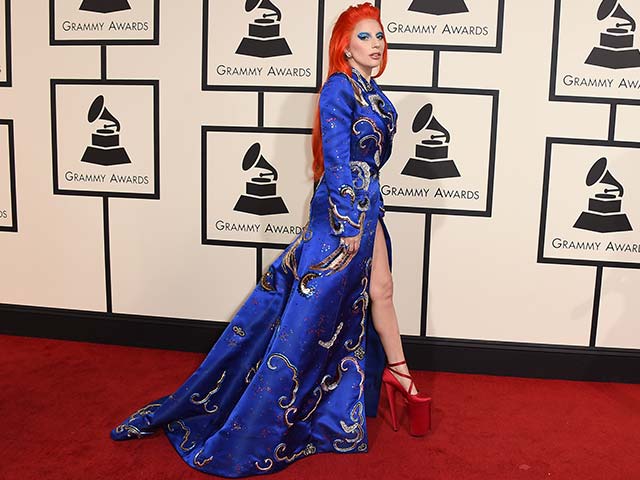 David Bowie, an icon of rock, was just 69 when he was claimed by cancer in January.
Other tribute performances at the Grammys on February 15 included homages to Lionel Richie, who was honoured as the MusiCares Person of the Year, and to late musicians B B King, Maurice White, The Eagles' Glenn Frey and Motorhead frontman Lemmy.
["source-ndtv"]