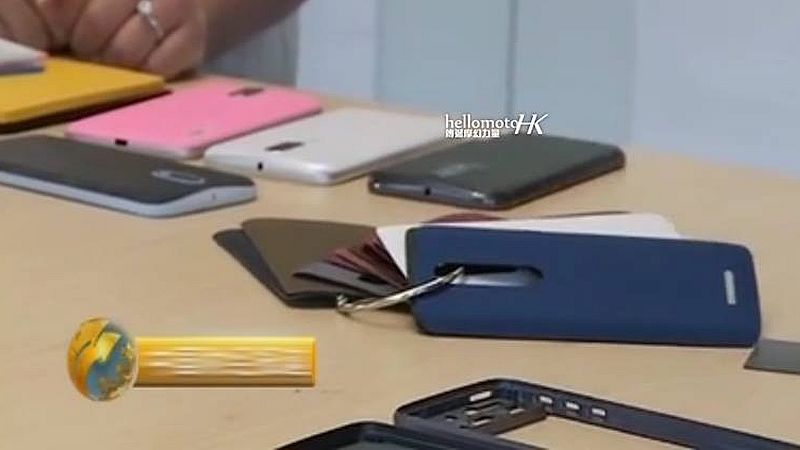 Lenovo last month had confirmed plans to overhaul the Moto brand to "Moto by Lenovo". Now, the first two possible phones of the revamped brand have been spotted in leaked images.
Fan group HellomotoHK had recently shared images of the purported Moto G 2016 and Moto X 2016 prototypes. In the leaked images, the Moto G and Moto X prototypes can be seen in what can be said to be the manufacturing facility for the phones. HellomotoHK in a Facebook post shared three images and said, "Lenovo Decryption." While we are not sure what the source meant by 'decryption', it is possible the final design of the phones may change before launch.
One out of two phones is seen featuring metal rear panel while the other sports a similar back panel design as the Moto G (Gen 3). In one of the leaked images, the bigger model (can be believed to be the next-generation Moto X) is seen featuring an iPhone 5s-like back panel. The rear panel is also seen featuring a circular design likely to be the fingerprint scanner.
All these leaks should be taken with a pinch of salt as Motorola has not mentioned anything about the upcoming device and the legitimacy of the leaks remains questionable.
Last month, Motorola came out refuting claims that Lenovo may kill the immensely popular Moto E or Moto G. The company said that both the Moto E and Moto G lineup will live on.
In other news, Motorola had recently announced price cuts for the Moto G (Gen 3) and Moto G Turbo Edition in India.
["source-gadgets.ndtv"]