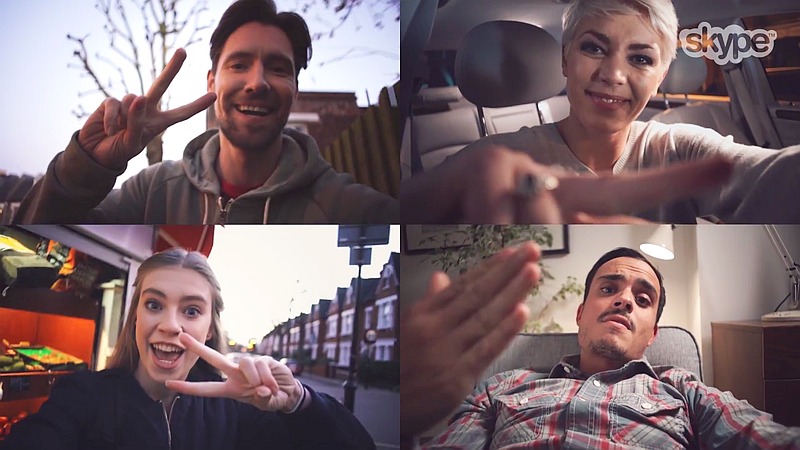 Skype last month introduced the group video calling feature for Android, iOS, and Windows 10 Mobile. The firm at that time said the feature will roll out to users over the coming weeks. The company on Thursday finally started rolling out group video calling on Android and iOS smartphones and tablets.
The company adds that the feature is limited to Western Europe and North America region for now but will soon be rolled out in other regions as well. It plans to make group video calling feature fully available worldwide by next month. It is worth mentioning that Skype already supported group video calls but only for those who opted for Skype for Business. The feature is now available to non-subscribers too.
Users will now be able to make Skype full-screen immersive video calls in HD quality and optimised for the devices callers are using. The person calling is displayed front and centre. The feature also makes use of the company's native SILK Super Wide Band audio codec for 'crystal clear' voice. "To achieve this, we're proud to have worked with one of Microsoft's biggest partners, Intel, which helped enable us to optimize SILK Audio specifically for Azure running on Intel processors," said Microsoft.
In addition, users can switch between a grid view or a switch to focus view where Skype automatically focuses on the active speaker, or lets callers choose which participant to 'Pin' to the stage. Users can also call others to join Skype simply via a link via email, WhatsApp, Messenger, Twitter, or Facebook.
["source-gadgets.ndtv"]