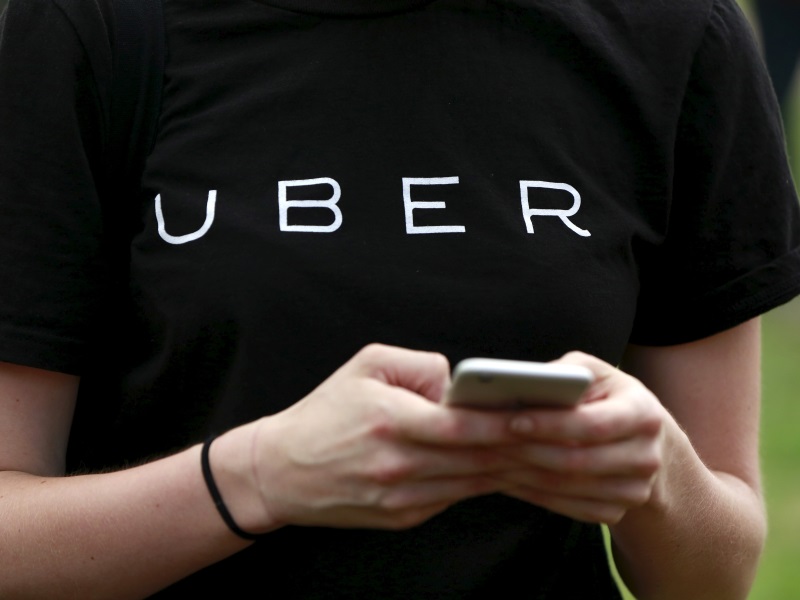 A Florida city is testing whether it can save millions of dollars in road-building and other public transportation expenses by subsidizing the cost of rides with Uber Technologies Inc.
Altamonte Springs, an Orlando suburb, on March 21 will become the nation's first city to pay a portion of the fare for all trips with Uber within its limits, according to Christine Mitchell, Uber's general manager in Central Florida.
The goal is to integrate the on-demand ride service into the transportation network, get cars off the road and induce people to use mass transit such as SunRail, the two-year-old regional commuter train, said city manager Frank Martz.
Altamonte Springs has budgeted $500,000, partly from local businesses, for a year-long study during which it will pick up 20 percent of all Uber rides in city limits, and 25 percent for those to or from its SunRail station.
"It is infinitely cheaper than the alternatives," said Martz, whose city has a population of about 43,000 and median income of $50,000. "A mile of road costs tens of millions of dollars. You can operate this for decades on $10 million."
Some economics and public policy experts who study Uber disagree.
"I see this plan as blowing (the city's) budget out of the water," said Joann Weiner, director of the master's programme in applied economics at George Washington University.
Subsidies usually cause costs to increase because someone else is picking up part of the tab, she said. The city's budget also may not account for rider demand.
The other big question is public acceptance.
Martz said suburban sprawl in Florida has made transportation solutions like bus routes inefficient and unaffordable. He believes cheaper Uber rides also will help those who need public transportation to reach available bus and rail services.
However, advocates for the homeless and poor who rely on buses say this will not help them.
Andrae Bailey, chief executive for the Central Florida Commission on Homeless, argued that the homeless and poor who rely on city buses typically don't benefit from technological solutions because they don't have easy internet access."
Lyft, Uber's largest ride-hailing competitor in the United States, is also in negotiations with transit agencies about subsidies for Lyft rides, said Emily Castor, Lyft director of transportation policy. She did not provide the names.
If the city decides to continue the service, Martz said the contract will be open to other bidders.
["source-ndtv"]