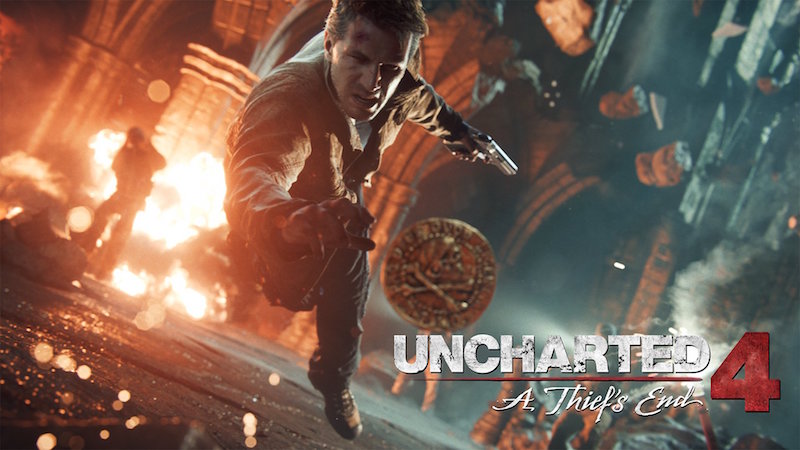 PS4 exclusive Uncharted 4: A Thief's End has been delayed again. The game was first due for a mid-December 2015 release but missed it due to developer Naughty Dog chasing "high standards". Then the game was due on March 18 with an announcement at Paris Games Week. Barely a month later it was announced for April 26 in the US, April 27 in PAL territories (including Europe and India), and April 29 in the UK citing the need to meet the team's vision for the game.
Now the game is due for a May 10 release date the world over. Yes, there are no region-wise release dates for the game. Rather than an employee of Naughty Dog giving us the news, it comes to us via Shawn Layden President and CEO, of Sony Computer Entertainment America.
"In an effort to meet the considerable worldwide demand, and to ensure that all gamers worldwide have the opportunity to play the game on day one, we have chosen to postpone the launch of the game by two weeks to allow for extra manufacturing time. Therefore, Uncharted 4: A Thief's End has a new worldwide release date of May 10, 2016," he wrote on the US PlayStation Blog.
"We know this news might be disappointing, and we are sorry to have to make you wait a little longer to play Naughty Dog's latest. The good news is that the game is phenomenal — we are fully confident that it will be worth the wait and the team at Naughty Dog is eager as ever for you to experience Nathan Drake's final adventure."
With an multiplayer open beta for the game due this week, the news does seem odd. It appears that Sony and Naughty Dog did not factor in the time needed to make the game's discs indicating poor scheduling and production issues. Nonetheless, one feels for fans of the series, Uncharted 4 has had a troubled development period what with numerous delays and top-flight talent leaving Naughty Dog. Hopefully it would be worth the wait when it hits in May.
["source-ndtv"]