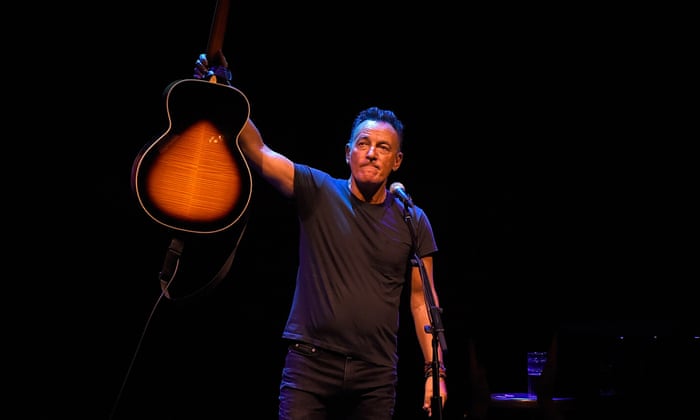 Bruce Springsteen on Broadway, guitar in hand: 'It was the sword in the stone.' Photograph: Kevin Mazur/Getty Images
The industry faces threats from changing musical tastes, online commerce, and the instrument's own durability. But new talent offers hope
Bruce Springsteen stood in a black T-shirt on a Broadway stage and talked about when he first discovered the power of the instrument in his hands.
"The guitar," Springsteen said, plucking at a Japanese-made Takamine P6N, his favored acoustic. "It was the key, the sword in the stone, the staff of righteousness.
"As my father christened it, 'that fucking guitar'."
Within the walls of Manhattan's Walter Kerr theater, where the musician is now six months into his memoiristic Springsteen on Broadway residency, that instrument, the guitar, is secure in its sacred object status.