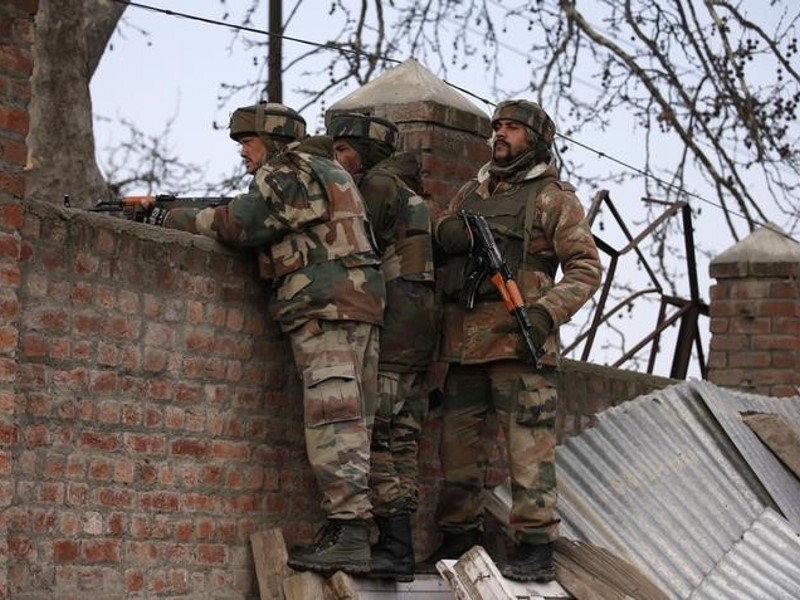 The government will soon provide secure mobile phones to soldiers along the international borders and in Naxal affected areas, Minister of State for Home Affairs Haribhai Parthibhai Chaudhary said in New Delhi on Friday.
"You would be surprised to know that even today our soldiers do not have a mobile phone, as such on a short-term period basis, we are planning to provide mobile phones to army personnel in the border areas and Naxal affected zones so that they can keep in touch with their family via 3G mobile connection," said Chaudhary.
He was inaugurating the '8th International Security Summit', organised by The Associated Chambers of Commerce and Industry of India (Assocham).
"The mobile phone would not be intercepted as we would be having the telephone exchange with us that can be carried by the battalion wherever it goes," the minister said.
"I had recently met a delegation of US-based company that claimed to provide us with telephone exchange in a box and instantly start over 1,000 secure mobile phone connections specifically for army personnel," he added.
The minister further informed that he had recently met another delegation of a US-based company providing blood testing equipment that could process blood samples in just a few minutes thereby saving invaluable time of the army personnel.
Regarding lack of a proper law aimed at cybercrime prevention in the country, Chaudhary said: "We have started a judicial process to transform the law in accordance with the technological advancement."
"We are fully prepared to thwart all types of security challenges. For cybercrime, we have constituted a high level committee of IT experts headed by Home Minister Rajnath Singh," he said.
"Besides,we have also constituted a committee to combat the hackers," the minister added.
["source-ndtv"]