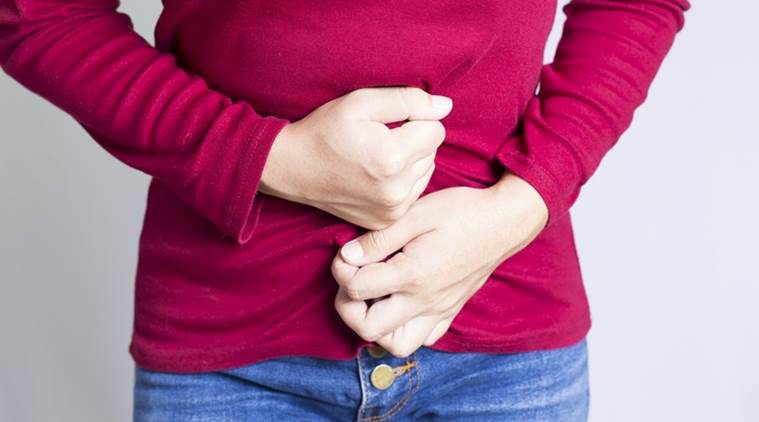 Menstruation in India is still a taboo subject. Most women ask their female colleagues for a pad in hushed tones, making sure their male colleagues do not overhear them. In a situation like this, going up to your boss, especially if he is a man, and demanding a leave on account of your period is not something that a lot of women will be comfortable with.
Social media was recently abuzz with the news of a Mumbai-based digital media company, Culture Machine Media Pvt. Ltd, granting a first day of period (FOP) leave to all its female employees from July. The company also uploaded a video on its YouTube channel Blush, in which a few of their female employees talk about the physical discomfort women experience on their FOP. The video also depicts their reaction to the announcement of the company instituting the new FOP leave policy. Today, Kerala based Mathrubhumi News also rolled out menstrual leave for its female employees.
The origin
While it is a novel initiative in India, the concept of menstrual leave is not uncommon on the global front. Japan was the first country to allow 'seirikyuuka' (meaning 'physiological leave') in the year 1947, which grants leave to female workers who "suffered heavily" with period pains or performed work deemed "injurious" to their health during menstruation. This came into force just after World War II, when the number of women entering the country's workforce were growing by large numbers and workplaces did not have enough sanitary facilities to cater to their needs. The provision of the 1947 Labor Standards Law leaves it up to the employer to decide how many days can be availed by the female employees and whether they will be paid or not.
Women in South Korea have been allowed to take one day off per month as menstrual leave since 2001. Taiwan's 2013 legislation allows its female workers to avail three days of menstrual leave per year, apart from the 30 days of half-paid sick leave offered to all the workers. Indonesian laws allow the female workers to take two days of menstrual leave per month. The female workforce in Shanxi, Hubei and Ningxia are also entitled up to two days' of menstrual leave per month. Women in Anhui province of central China are also allowed to take one or two days off per month "on production of a certificate from a legal medical institute or hospital. Italy's parliament is presently also considering a proposal for a law that would allow women workers who experience painful periods up to three days of paid menstrual leave per month. If implemented, Italy will become the first Western country with a menstrual leave policy. Companies like Nike and Bristol based organisation Coexist also allow women to take time off during their period.
Does it really help?

While the existence of such a provision is definitely a progressive move, it hasn't proven to be very successful in a number of places. As per a report in The Guardian, women in Japan do not take advantage of the menstrual leave policy for a number of reasons. Kyoko, a professional woman in her 30s, who asked for her real name to be withheld, told The Guardian, "If you take menstrual leave, you're basically broadcasting to the entire office which days of the month you have your period." Many women tend to use regular sick leave rather than availing the menstrual leave, the report said.
Yang Lan, a woman from Shanghai, mentions in an article in Global Times, that employees in China are evaluated and paid on the basis of their workload. "Workers have fixed responsibilities that they are required to fulfill. So if a woman takes menstrual leave, she will have to make up for the lost hours, which will result in increased work pressure… sure, women suffering from debilitating dysmenorrhea, a medically recognized pain in the pelvis that occurs during menstruation, should not be required to work. But the "bloody" fact is that accepting paid leave whenever a woman has cramps will ultimately do more harm than good for our cause, as it weakens us at the workplace," she writes.
In the backdrop of the discussions around the Italian bill for menstrual leave, Lorenza Pleuteri wrote in Italian women's magazine Donna Moderna, "Employers could become even more oriented to hire men rather than women."
Concerns
While the above are some of the issues faced by women globally, there are some issues that we need to look into when discussing a policy of this nature.
Secondly, most of the organisations in India do not even have the provision of a medical kit or any other facility where a female worker might get sanitary napkins at the workplace, in case of an emergency. This is quite alarming, given the strength of the female workforce in the country and the fact that this is a natural biological function which every woman goes through each month. Let us also not forget the fact that our government does not look at sanitary napkins as a basic necessity of hygiene for women and levies a 12 per cent GST on it. In such a scenario, a pan-India menstrual leave seems like a distant dream.
A first day of period (FOP) leave might not be the most viable solution because periods are subjective to each woman. Whether it is the length of the cycle, or the day one experiences the maximum pain and discomfort, these aspects vary from person to person. The first day of the period is not the worst for every woman.
Before we rally for a nationwide FOP leave, we need to take steps towards making the workplace a more comfortable and relaxing space for women, especially during periods.
While we may still have a long way to go before "women all over India, irrespective of where they work" can be guaranteed a menstrual leave, it will at least enable people to talk about periods and discuss them in the office space as the natural function of the female body that they are, rather than referring to them as 'those days'.
["source-indianexpress"]